Oh, the beloved royal couple. The world was on cloud nine when Meghan Markle, the Duchess of Sussex and former actress wed Prince Harry in 2018.
More than just America's sweethearts, they are the world's sweethearts and people are just dying to know their secrets.
As a public figure, it can be tricky to share some of your innermost views, but Meghan Markle seems to be an open book. Here's what she has to say on family, love, and lifestyle.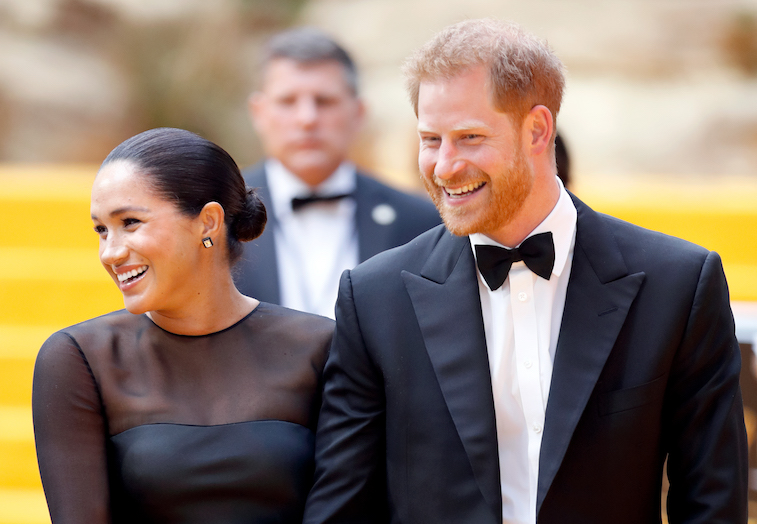 On family
Royal baby Archie is already more famous than his parents, and perhaps even more loved. The royal pregnancy was one of the most thrilling announcements of 2018, and like most first-time parents, the question of 'more' has already arisen.
As if the joys and changes of one baby are not enough, every first-time parent gets asked when they plan to have more babies. The royal family is no different. When recently interviewing for British Vogue, the question of more children came up for Meghan Markle and Prince Harry. The couple was unanimous in their response.
Surprisingly, the topic came up when discussing an unlikely issue- climate change. Prince Harry voiced his opinion about how the world we live in is borrowed. He goes on about how we are currently the frog in the water and it is starting to boil. The Prince and Markle conclude that people should want to leave behind a better world for the next generation, and specifically their children. For this reason, a two-child maximum is the royal couple's standpoint.
While this may seem like an unlikely reason to discuss children, they are not alone. Loads of thoughtful people believe that being conservative about the number of kids you have helps preserve the Earth as well.
On love
The world fell for Meghan Markle as quickly as Prince Harry did and remains open and honest about her insights on love. In high school and college, she recalls reading the book, "The Rules", teaching her to be a creature unlike any other. While there are certain games to play during this stage of love, when you find the one you truly love, you won't want to be playing any games.
Markle's stunning appearance and grace also make it clear that she is not short on self-love. Her one word of advice is to be kinder to oneself. She believes that if everyone treated themselves the way they treat a best friend, there would be plenty of self-love to go around.
When it comes to love and parenting, one of Markle's role models is Michele Obama. In a recent interview, Obama shared her views about raising her own children and Markle was left speechless. Both powerful women in the public eye, Markle and Obama share each other's views on the thoughtful and reflective beauty of parenthood and raising children.
Markle concludes that she is truly her best self with Harry. Once the world had found out about their relationship after six months of dating, she admits that nothing changed, she was still herself, Harry was still the same, and they were still very much in love.
On lifestyle
There is little that is kept a secret when it comes to Meghan Markle's royal lifestyle, but when truths become secretive or untruthful, perhaps more should remain hidden?
Of course, this is not Markle or Prince Harry's standpoint, they share the truths with the public that are needed and keep only some elements of their lifestyle a secret (like their dog's name). However recent rumours claim that the Prince and Markle handed out a list of instructions to their neighbours. This list allegedly tells neighbours not to approach the couple, their dog, baby Archie, or ask to babysit.
As the face of royalty, these seem like harsh demands for anyone, but the couple claims it is untrue. The Queen is always very pleased to greet individuals. Perhaps the rumour arose from the couple not wanting people to use their dog as an excuse to talk, but nonetheless, these claims are untrue.
This is one of the most challenging aspects of the royal lifestyle. Even when being transparent and honest, rumours can quickly spread.
The Prince and Markle have done their best to deny these claims; even neighbours have stepped in to confirm the false nature of these so-called rules. The best the royal couple can do is continue to greet strangers on the street and have tea with guests on their estate. Even still, Meghan Markle remains royalty in our eyes. Her ideas on family, love, and lifestyle are truly inspiring.