We're totally allowing you to have a fangirl moment when we tell you that your favourite show Gossip Girl is having a reboot. (*Fan girl moment*)
The reboot will be featured on HBO Max which is WarnerMedia's new streaming service- so there's a whole lot of new going around here. There is no confirmed release date yet, but since HBO Max won't belive any time before spring 2020, don't hold your breath for too long.
The original Gossip Girl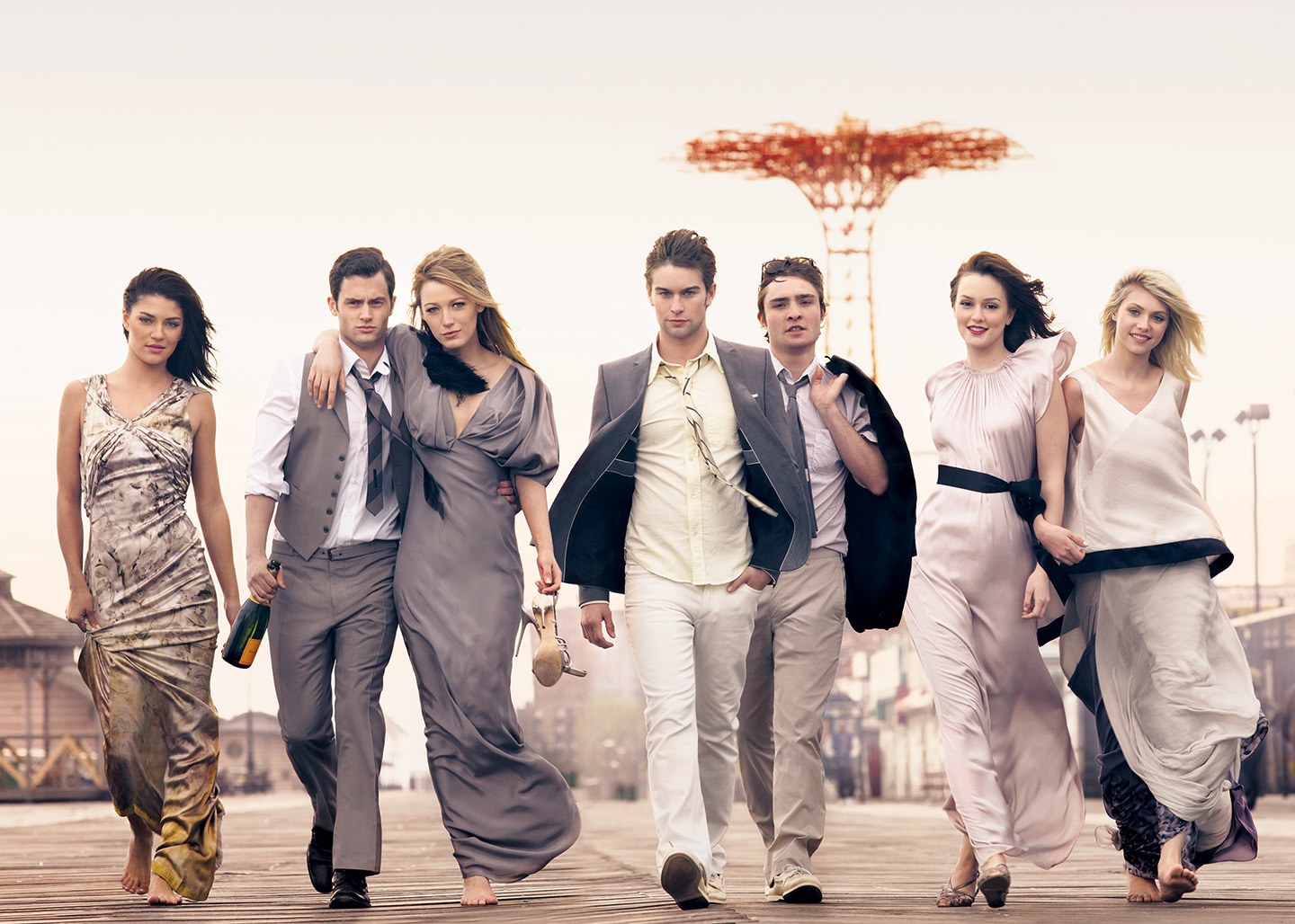 In case it's been too long since your last Gossip Girl binge, here's a little recap for you.
Based on the popular book series, Gossip Girl was the American teen drama sensation that swept the nation from 2007 to 2012. The story was narrated by the "Gossip Girl" blogger voiced by Kristen Bell. It followed the life of Serena van der Woodsen played by Blake Lively, and Blair Waldorf played by Leighton Meester. The two privileged teens lived on the upper east side, but could never hide their scandals from the omniscient "Gossip Girl" who was always watching.
Other characters included Nate Archibald, Chuck Bass, and Daniel Humphrey, but every character was an instant favourite in this popular series. Gossip Girl was truly the guilty pleasure of the time, both a drama and romance, and we can't wait for the reboot.
The rebooted cast
What's Gossip Girl without the girl? Surely we all want to see some Blake Lively again, but little is known about the cast as of now.
In addition, the voice of Kristen Bell and the sassy Leighton Meester are a must, but not every cast member might be so thrilled. For example, Penn Badgley complained that the show's ending made no sense at all, so she might not be as excited to return. Not to mention it may be difficult to find valid reasons why anyone would hang out with their old high school friends ten years later, but we're confident (and hopeful) there is away.
On the other hand, Chace Crawford, also known as Nate Archibald, says he's always down. The series made such a difference in his career that the ex-cast member feels indebted to the show. Of course, even Crawford admits that it needs to be done in the exact right way. Right now the show will potentially feature 10 episodes, but Crawford recommends maybe 8.
Even Leighton Meester hasn't received an official invitation, so she still sits on the fence as a maybe. But a maybe is still better than nothing, right? We'll take it.
The new storyline
It's pretty obvious fans aren't looking for an exact repeat of the old show, and creator Josh Schwartz isn't interested in that either.
Schwartz admits that it would be just plain weird if a group of now adults were controlled by Gossip Girl, so with the reboot comes to a need for change. The reboot will be about a brand new group of kids, even though fans hope the original cast returns in some way.
The background will also address how social media and New York has changed over the past few years. Additionally, Schwartz envisions an emphasis on how we are all Gossip Girl now in our own way, and how social media is the surveillance of our lives.
If there's one thing that Schwartz and other cast members want to make clear though, it's that the reboot will not feature Serena, Blair, and Nate's kids- since it really hasn't been THAT long.
Other loose ends
There's no doubt you're still wondering: who, what, how, and especially when? But that's the purpose of a little teaser, isn't it?
Talk of a reboot is still very fresh news, so you can keep your questions coming, but they might not be answered for a while. In the meantime, there are probably a few things you didn't know about the original or reboot of Gossip Girl such as:
Since HBO Max is not bound by Standards & Practices, future GG content could be more sordid and sexual.
Blake Lively was chosen as Serena van der Woodsen after her role on the Sisterhood of the Traveling Pants. She actually turned the role down to go to college, but when the show promised she could go one day a week, she later agreed.
Leighton Meester wanted the role badly, so without hesitation she dyed her hair since Serena (Lively) was already blonde, of course, there couldn't be two blondes.
All of the favourite cast members, Penn, Leighton, Ed are currently working on very successful TV shows.
Perhaps you've never heard of Gossip Girl (although probably not). But whether you're a veteran or a newcomer, this quick 10 episode reboot is a sensation you won't want to miss.